Whenever I want to know something about character design, anatomy, digital painting or storyboard, I always reach for Mitch' ebooks.
Super easy tutorials that take you step by step! Well written and easy to follow.
The 'How to draw animal characters' ebook is perfect for beginners and helped me to improve my art a lot.
I've always been intimidated by anatomy of drawing characters. These books gave me the confidence I needed because they are easy to follow!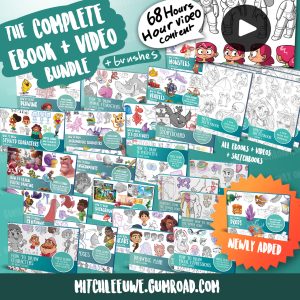 The Complete Ebook + Video Bundle
The Complete Ebook bundle
How to draw Characters & Anatomy Bundle
How to draw Backgrounds bundle + video
How to draw Animals bundle + video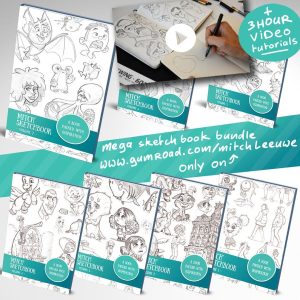 Sketchbooks bundle + video
How to Draw Monsters ebook + video
Mitch Leeuwe Brushes + video & workfile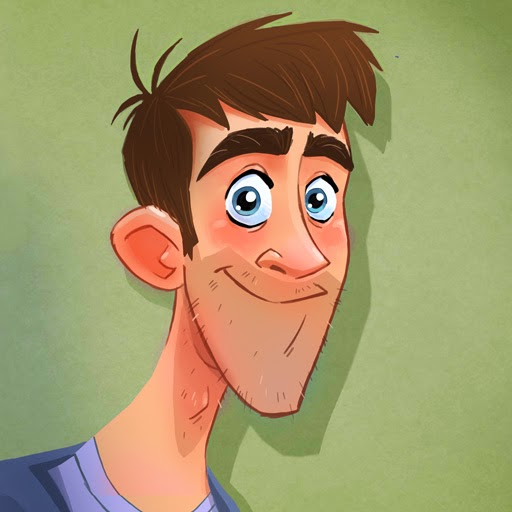 As a freelance 2D-artist, I'm a specialist in visual development, character design & and creating environments for animation (feature & television), games (mobile & console), toys, comics, theme parks, and media.
My work is inspired by the cartoons, games, and animated movies from my childhood. I've built up experience by working for agencies, game studios, and animation studios since 2005. Besides my work as a freelance artist, I teach online drawing classes on Instagram and Patreon, which are supported by my eBooks (Gumroad) about different aspects of drawing. These lessons and eBooks are accessible for everybody, no matter what your level of drawing is.
In this post I'm explaining how to draw a dog from scratch. This tutorial is…
Let your drawings come to life with digital painting. In this blog I explain what…